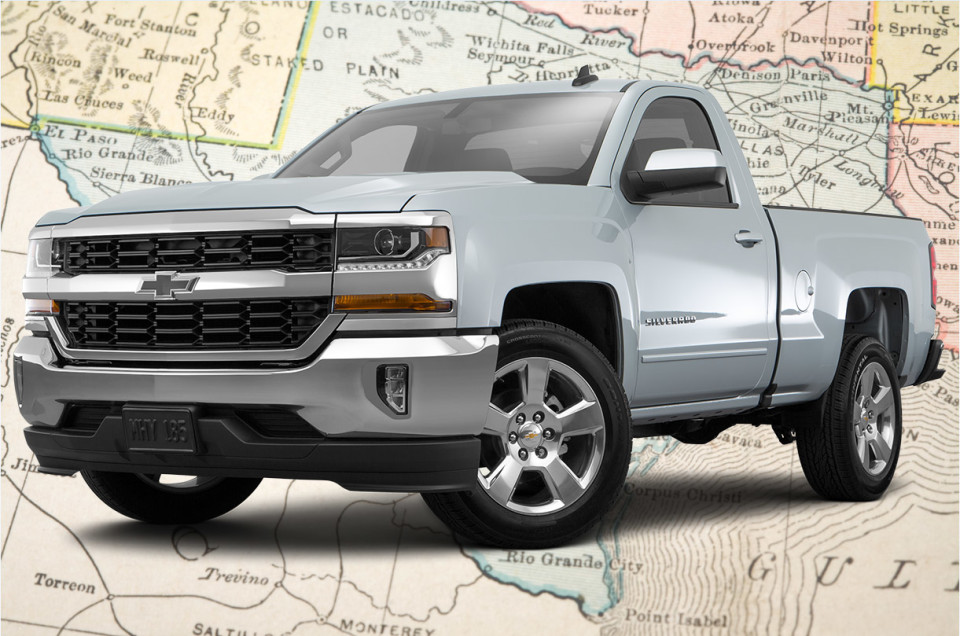 Buy the new Chevy Silverado, and you will not have to worry about stopping at the pump to fill up your tank very frequently. Each of the three engines offers great fuel economy, and the Silverado has a large fuel tank to help you out.
Important Numbers
Before figuring out how far you drive on a single tank of gas in your 2016 Silverado, you need to be familiar with the fuel economy figures. The 6.2-liter EcoTec3 V8 engine gets 15 mpg city/21 highway/18 mpg combined*, the 5.3-liter V8 gets 16/23/19, and the 4.3-liter EcoTec V6 gets 18/24/20*. Each has a slight drop in efficiency when you choose 4-wheel drive instead of rear-wheel drive. The Silverado has a large 26-gallon fuel tank.
How Far You Can Go
If you plan on driving far in your 2016 Chevy Silverado, you will most likely be driving on the highway, so we will use those figures to figure out how far a single tank will take you. Depending on the engine you choose, you can drive 546, 598, or 624 miles on the highway. If you planned on stopping in small towns along the way, the total distance on a tank would drop slightly to 468, 494, or 520 miles. To give you some perspective, Dallas is about 80 miles away from Sulphur Springs, and Oklahoma City is around 240 miles. So, if you plan on taking the highway and have the V6 engine, you can easily reach Kansas City, which is nearly 500 to 600 miles to the north, depending on the route you take. Or, you can head east and visit Tuscaloosa, Alabama, with gas still in your tank if you stick to the highway.
Learn more about the 2016 Chevy Silverado and its fuel efficiency at Jay Hodge Chevrolet. The staff there may even have some suggestions of road trips to take in your Silverado leaving from Sulphur Springs, Texas.
*Based on EPA mileage ratings. Use for comparison purposes only. Your mileage will vary depending on how you drive and maintain your vehicle, driving conditions and other factors.