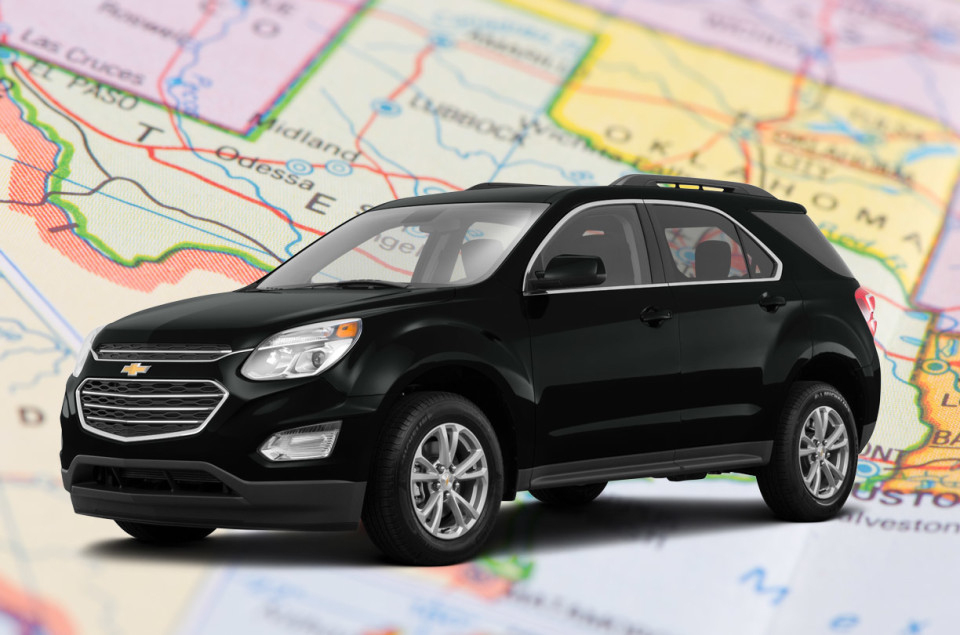 Learn how far you can drive in your 2016 Chevy Equinox without having to stop to fill up your gas tank, and you will be truly impressed. The efficiency and fuel capacity of this model is one of the reasons it is so popular in Sulphur Springs. You can easily cross multiple states without having to refuel.
Engine Efficiency and Fuel Capacity
The distance you can travel on a single tank in a 2016 Chevrolet Equinox will depend on the engine and drivetrain you choose. The 2.4-liter 4-cylinder engine goes 22 mpg city/32 mpg highway/26 mpg combined* with front-wheel drive and 20/29/23* with all-wheel drive. Meanwhile, the 3.6-liter V6 gets 17/24/20* with front-wheel drive or 16/23/18* with all-wheel drive. Since the Equinox has an 18.8-gallon fuel tank, you simply have to multiply the mpg by 18.8 to see how far you can go on a single tank.
Assuming that you are driving only on the highway, the 2.4-liter 4-cylinder engine can take you 601.6 or 545.2 miles while the 3.6-liter V6 can take you 451.2 or 432.4 miles. If you plan on taking occasional detours off the highway, you will want to look at the figures for combined driving. This would take you 488.8 or 432.4 miles with the 4-cylinder and 376 or 338.4 miles with the V6.
Where to Go
No matter the engine and drivetrain you choose, you should be able to at least make it to Oklahoma City to the north or San Antonio (or at least very close with the V6 and combined driving) to the southwest. Stick to the highway in your 4-cylinder, and you can make it all the way to St. Louis. Even Birmingham, Alabama, is a possibility if you work to maximize efficiency and pick the shortest route.
Get to know the 2016 Chevy Equinox on a test drive at Jay Hodge Chevrolet. Soon you can be enjoying a road trip from Sulphur Springs, Texas, with minimal stops along the way.
*Based on EPA mileage ratings. Use for comparison purposes only. Your mileage will vary depending on how you drive and maintain your vehicle, driving conditions and other factors.