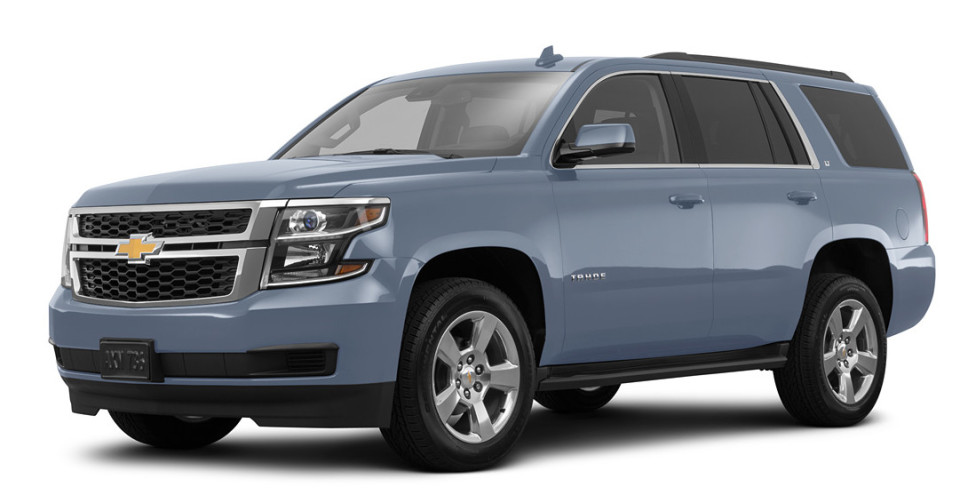 Take the time to customize a new Chevy Tahoe that meets your exact specifications. You will get to choose from the main trim levels, two drivetrains, and numerous options and packages. Don't forget to choose an exterior color to match your personality. The Tahoe comes in neutral shades as well as those that are sure to catch attention when driving around Sulphur Springs.
Stand out from the Crowd
If you are one of those people who like to turn heads when driving around town or simply need an unusual color vehicle to make sure you find it in a packed parking lot, you will enjoy the colors available for the Chevy Tahoe. Chevrolet offers a variation of the classic eye-catching red, Siren Red Tintcoat. You can also pick an unusual color that most other vehicles won't have but isn't necessarily shocking, such as Green Envy Metallic and Sable Metallic, which are dark shades of green and purple, respectively.
Go with a Traditional Shade
While unusual colors appeal to some Sulphur Springs drivers, others don't feel a need to stand out from the crowd. Maybe you prefer a calm tone, or perhaps you want to maximize your Tahoe's resale value. No matter the reason you want a more traditional color, you will find a wide spectrum to choose from. Stick to Summit White or go a little darker with Champagne Silver Metallic or Silver Ice Metallic. Those who enjoy lighter colors but want a premium feel will enjoy Iridescent Pearl Tricoat. Slate Gray Metallic is a bit darker than these, or you can get a light brown with Brownstone Metallic or a dark gray with Tungsten Metallic. You can also opt for traditional Black.
Reading the names of the various 2016 Chevy Tahoe exterior colors only gives you a vague idea of what they look like. See the different colors in person on the Tahoe at Jay Hodge Chevrolet in Sulphur Springs, Texas.