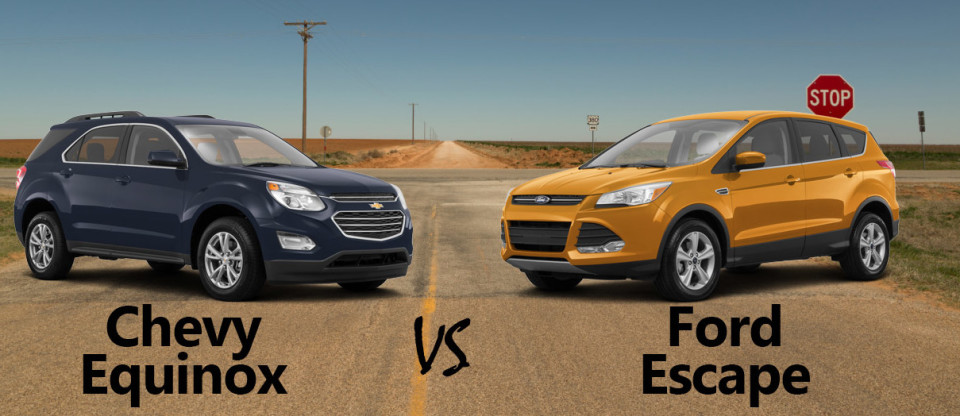 Compare the Chevy Equinox to other SUVs of a similar size, and the Ford Escape is bound to come up as a competitor. With similar pricing, sizes, and features, many Sulphur Springs drivers find themselves wondering which one of these vehicles is right for them. When you start to read reviews and look at more detailed comparisons, it becomes clear that the Chevrolet Equinox is the winner.
Price Comparison
The Equinox and Escape start at almost identical prices, and the same is true when looking at comparably equipped models. Look at the specific numbers, however, and you will notice that the Chevy Equinox saves you a bit of money. When it comes to buying a new car, every dollar counts, as it can work toward getting you better features or dramatically reduce your interest payments.
Engine Comparison
The base engine in the Chevy Equinox is a 2.4-liter 4-cylinder, while the Escape has a 1.6-liter turbocharged 4-cylinder. Each engine features direct injection for efficiency and power. In terms of output, the two engines are nearly identical. The Ford Escape has slightly more torque while the Equinox has a little extra horsepower. Since most Texas drivers put a stronger emphasis on power than torque, this makes the Equinox the winner in this category, if only by a margin.
Space and Size
The Chevy Equinox and Ford Escape have the same overall height, while the Equinox is wider by 0.1 inches. The Equinox stands out with its significantly wider wheelbase, along with more headroom in front. The Equinox also has a more spacious rear seat, making it more comfortable for adults than the Escape.
Take the 2016 Chevy Equinox for a test drive around Sulphur Springs, Texas, to get a feel for it and see how it leaves the competition behind. Visit Jay Hodge Chevrolet today.